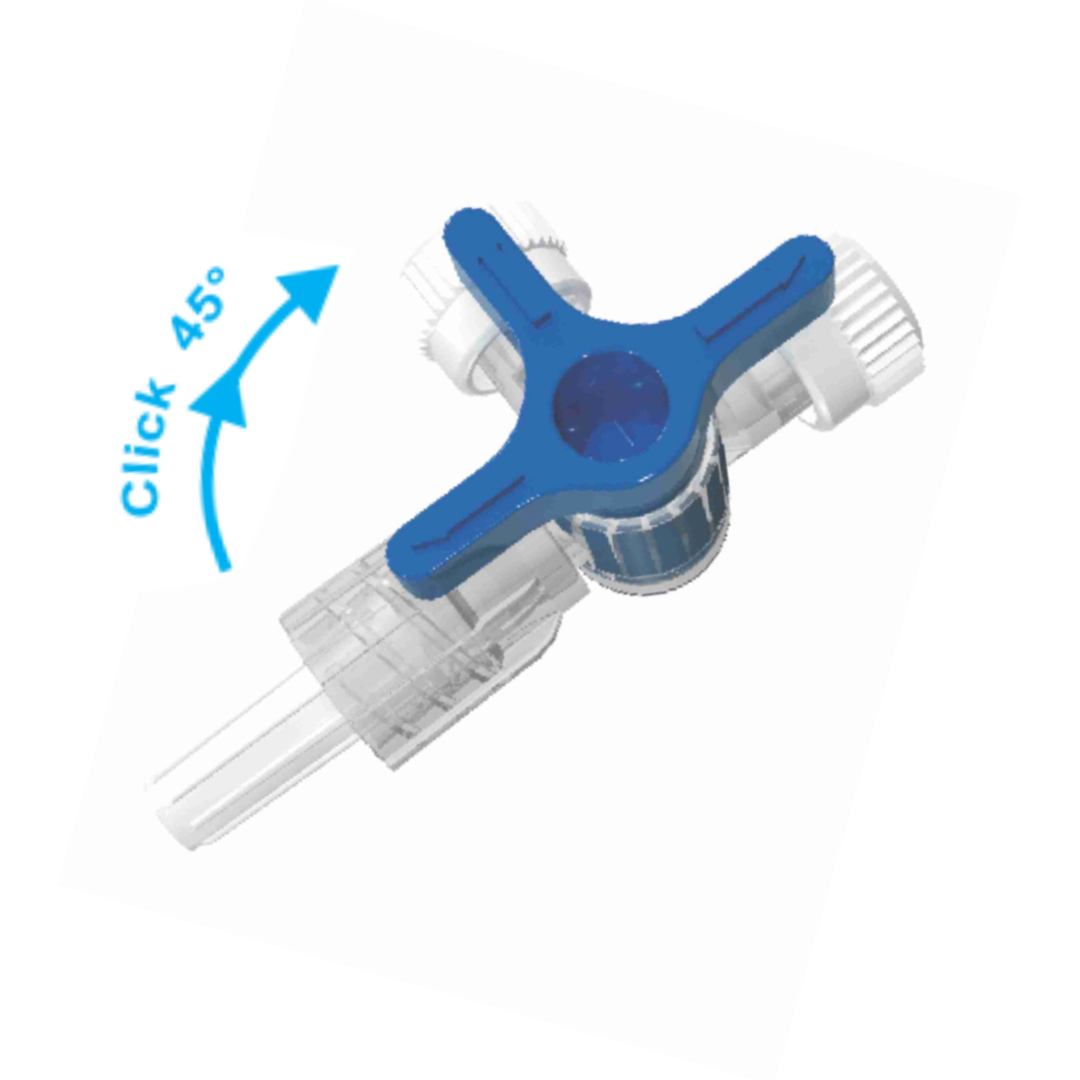 Maisway Click provides three way flows from inward to outward direction by the use 360° smooth rotatable handle on the top. It is available in Blue, Red and White colour. The Lipid resistant stress-crack resistance when it makes contact with lipid emulsions.The dimensional stability of the resin also ensures that tube connections remain permanently secure.
TECHNICAL FEATURES:
Pressure handling capacity up-to 10 bars.
360 degree smooth tap rotation.
Arrows marks on tap indicate direction of flow.
Highly transparent (free from blue tinge).
Minimum Residual fluid volume.
Compatible with LIPID drugs
Suitable for giving infusion of lipid based drugs as well.
Master carton dimension: 52.5×29.5×18 cm
Packing: 50/5000pcs per inner/Master Carton
Bulk Master carton dimension: 62.5×29.5×24 cm
Bulk Packing: 500/25000pcs per inner/Master Carton
ALSO VARIANTS AVAILABLE IN:
Available with lipid resistant and BPA free material.
Different color Handle like Red/ Blue/ White.
Available in Tyvek packing also.
3 way stop cock with lipid resisitance.
Presure handling capability- 4.5 bar.
Standard- suitable for giving infusion of standard drugs except lipid based drugs.
Lipid Resistance- suitable for giving infusion of lipid based drugs.